Jewellery Care
Jewellery is a wonderful way to express your style and personality. When it comes to selecting jewellery, it is important to understand the different types available to you. At Lorne Jewellery, we offer fine gold jewellery, demi-fine silver jewellery, and fashion jewellery in gold plated brass.
The majority of our pieces are handmade from scratch, starting from metal nuggets and undergoing multiple processes until they become the stunning pieces you see before you. Due to the artisanal process we use in creating our jewellery, slight variations may occur. Additionally, natural stones are completely unique, meaning that there will always be some variation in our pieces. We use 9ct or 18ct solid gold, 925 sterling silver, jewellers brass, and 9ct or 18ct gold electro plating in our jewellery.
Every variation is clearly labelled for full transparency, so you can choose the best option based on your preference. We are committed to using only the highest quality materials in our jewellery.
All our pins and butterflies are either gold or 925 sterling silver and are hypoallergenic, making them perfect for sensitive skin.
Taking care of your Lorne jewellery is easy. We recommend avoiding wearing your jewellery in the shower, swimming, or while sleeping. You should also avoid contact with harsh household and beauty chemicals and remove your jewellery before exercising or engaging in other activities that may cause damage. By following a few simple care practices, your Lorne jewellery will remain stunning for years to come.
Jewellery is an investment and should be cared for properly to ensure longevity. Just like any other valuable wardrobe piece, it's important to give your jewelry a little bit of TLC from time to time. At Lorne Jewellery, we want to help you maintain your jewellery's shine and beauty. Here are some of our top tips for keeping your jewellery looking as good as new. Firstly, a simple wash with warm water and a little bit of Sunlight liquid can work wonders in removing buildup of oils and dirt. Dry your jewellery thoroughly and quickly after washing. Polishing cloths are a great investment and can be used to give your piece that additional shine. Make sure your polishing cloth contains traces of polish. However, if you prefer a professional clean for your beloved piece, feel free to contact us to book an in-house clean. 
Do not use a harsh polishing cloths on newly plated pieces as it can be abrasive and will dull the gold layer. Lastly, gold plating is a surface treatment and will naturally fade over time. If your piece needs to be re-dipped, please contact us and we'll happily take care of it for you. We take pride in our craftsmanship and quality of materials used to create each piece of our jewellery. If you have any questions about how to care for your Lorne Jewelry piece, please do not hesitate to contact us at for@lorne.co.za.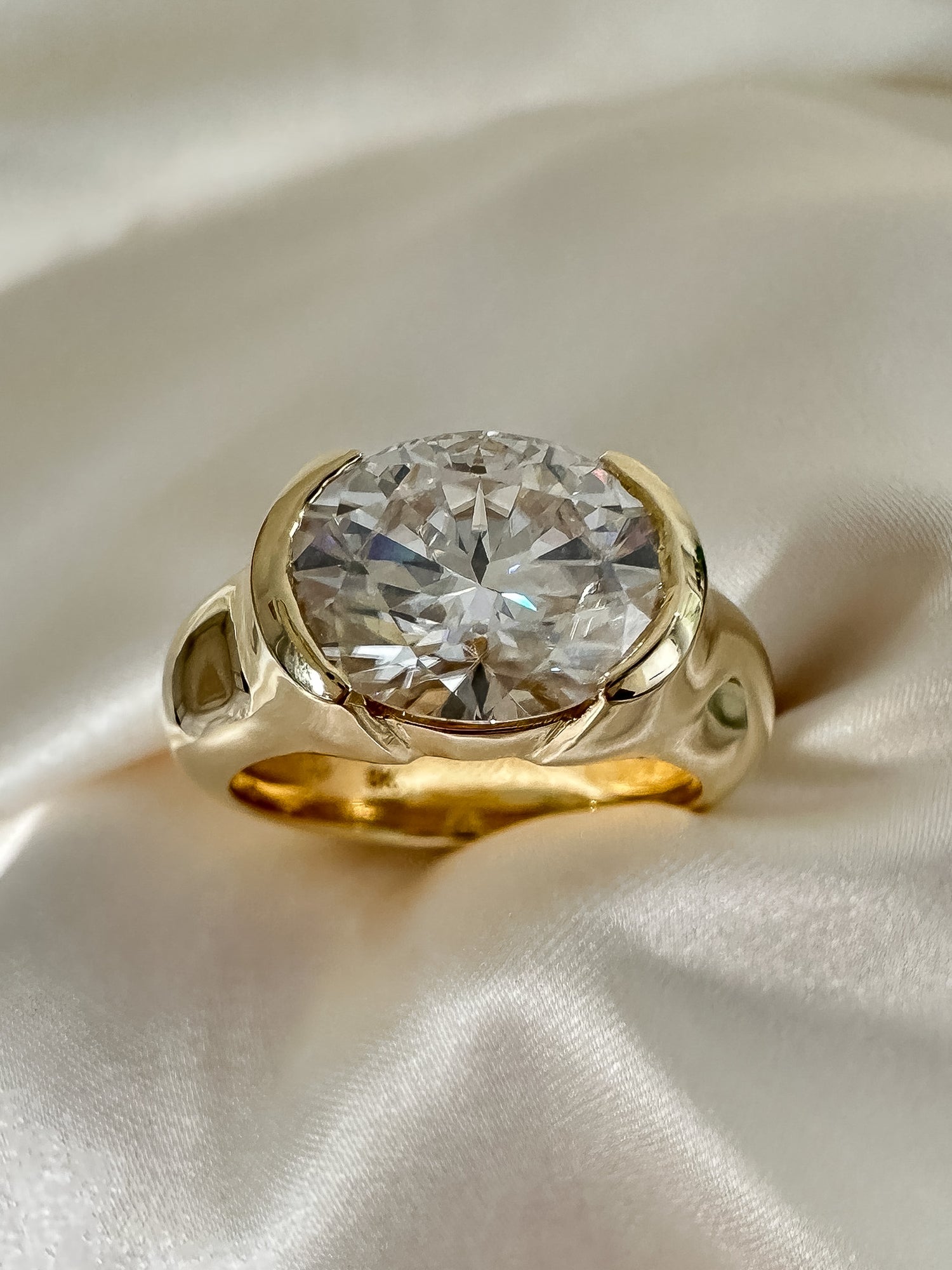 Turn your dream engagement ring into a reality with Lorne. We are ready to collaborate with you, bringing your unique jewellery vision to life. From crafting bespoke engagement rings to revitalizing heirloom pieces, we offer exceptional designs using exquisite gemstones and precious metals. Discover the possibilities today by getting in touch via for@lorne.co.za.
Contact